The First Reality Modified Tour Race was held at the Attleboro Speed Plant - Reality Raceway, last Saturday December 12th, 2012.
The "Good Guys' from Long Island represented their home track the South Shore Speedway by Sweeping the Top Three Spots! Making an all Long Island shut out of the podium were Niel taking down the win, Todd in second and Andy in third place!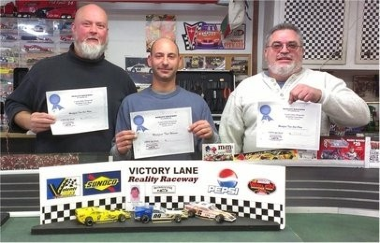 The supporting division race saw Paul G. from Cumberland, RI winning in the Super Modifieds.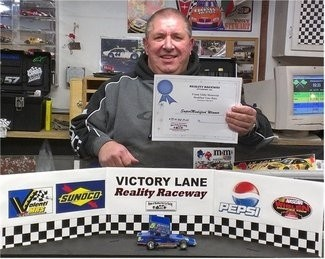 Ray S. Captured the goodies for the fastest time in time-trials, accepting the time-trial award sponsored and presented by Paul Grondalski of MinuteMan Fire Apparatus.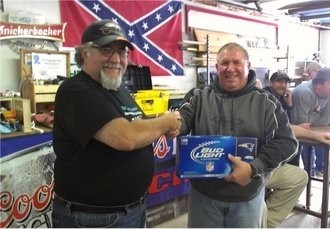 Full results of the Frank Gibbs Memorial Reality Tour Race #1:
1st Neil - 24
2nd Todd - 23
3rd Andy - 22
4th Ray S - 21+1 (Fastest Time Trial)
5th Pete - 20
6th Gary M - 19
7th Horace 18
8th Paul - 17
9th Mike T - 16
10th Mike G - 15
11th Ernie - 14
12th Tom S - 13
13th Fred - 12
14th Ray B - 11
15th Kim - 10
16th Dwayne - 9
17th Ty - 8
18th Bob B - 7
19th Bruce - 6
NEXT ...Mod Tour Race January 12, 2013 – South Shore Raceway
Thanks to Ray of Reality Raceway for the event and the pix!